Trip Report for our Colorado/Utah Wheelin' Trip 22-27 September 2006.
Saturday, September 23
We had breakfast in Dolores on Saturday morning. Then we ran up Scotch Creek and came down Roaring Fork near Rico. The snow level was at 9000 feet, so we were running in 6-inches of snow above 10000 feet. The snow was fun on level ground, but got pretty greasy on some off-camber sections. This easy trail in dry weather provided plenty of wheelin' challenge and pucker factor. The sun was out and the scenery was unbelievable with snow-capped peaks and snow-covered aspen trees.
Photos by John H.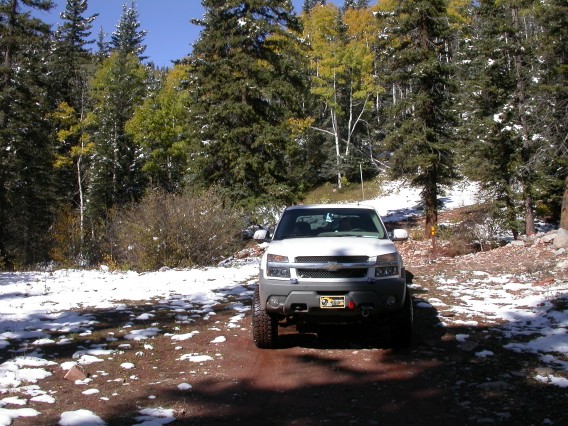 .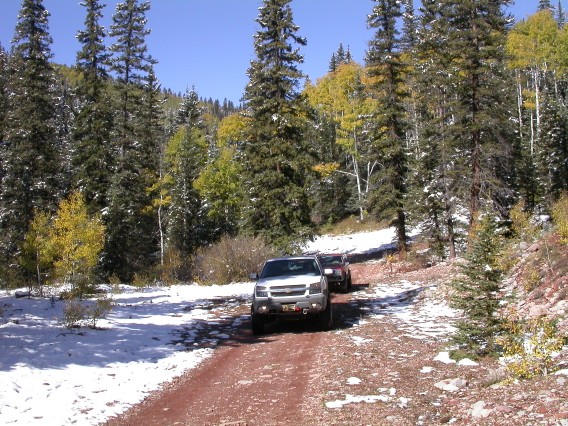 On the trail going up Scotch Creek.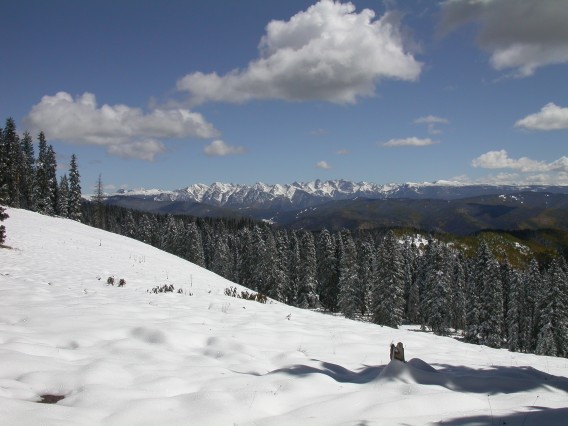 Fantastic views in the high meadows.
Photos by Ron P.
.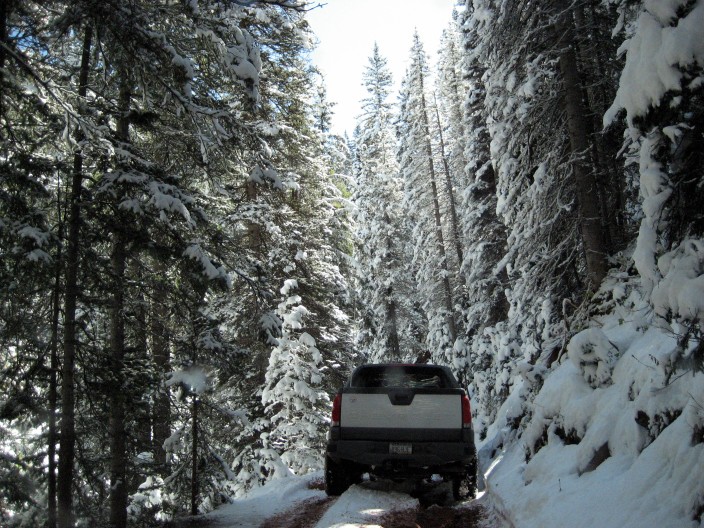 Upper part of the Scotch Creek trail.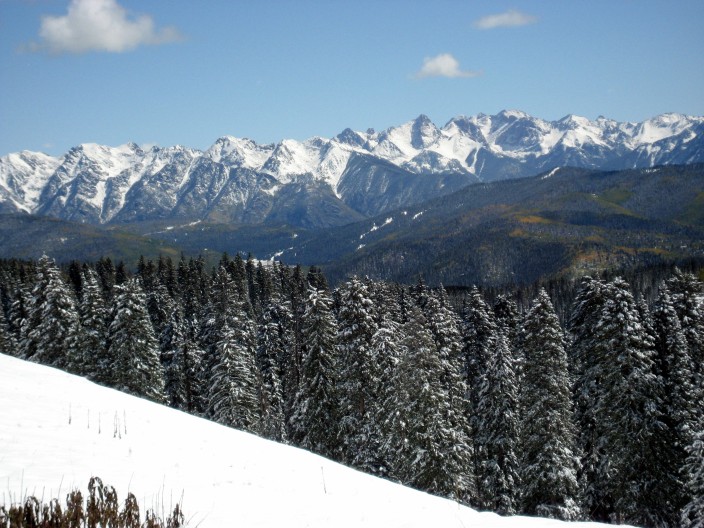 Spectacular view from the meadows at 11000 feet.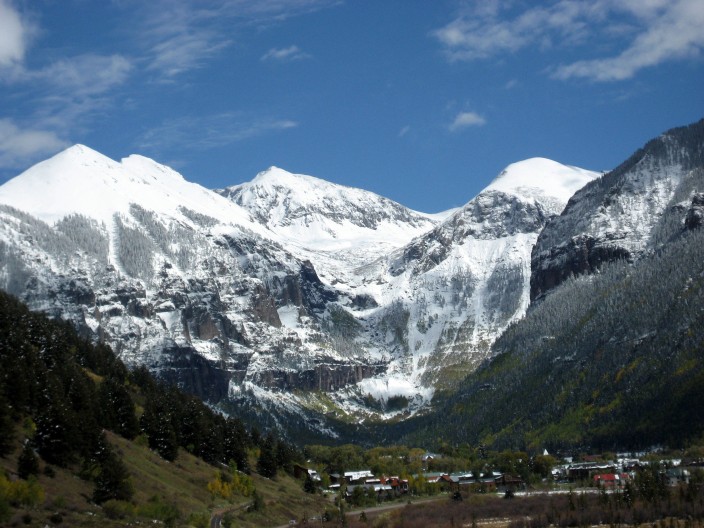 Looking up the valley toward Telluride.
Our next thought was to run Last Dollar Pass between Telluride and Ouray, but as we drove north we found the snow level dropping down to 7000 feet. We wound up taking the highway via Ridgway to spend the night in Ouray. Chicken-fried steak and green-chile burgers at Maggie's Kitchen in Ouray were fantastic. Rick and Jerry were intrepid enough to camp at the state park near Ridgway while the rest of us enjoyed the Twin Peaks Best Western in Ouray.
---
John Hill <jhill@as.arizona.edu> Last modified: Thu Sep 20 18:25:01 2007