Trip Report for our Colorado/Utah Wheelin' Trip 22-27 September 2006.
Sunday, September 24
A look at still frozen Owl Creek Pass from a distance on Sunday morning convinced us that Plan "C" was in order. So we drove over to the Needles area of southern Utah. Snow on the San Juans and the LaSals gave even this highway drive some impressive scenery. After topping off on gas in Monticello, we took N Creek Road to the west over the mountains and through the forest to Jackson Spring Road toward Needles. This road turned out to be a 2-lane paved highway the whole way, so it was faster than going on the main highway. After rejoining Hwy 211 we turned south on Beef Basin Road and headed south into Manti-LaSal Forest. We turned south on North Elk Ridge and then West on Gooseberry Road. We camped at 8500 in the pine forest between Big Notch and Little Notch. The weather was clear and cool getting down to about 30 degF overnight.
Photos by John H.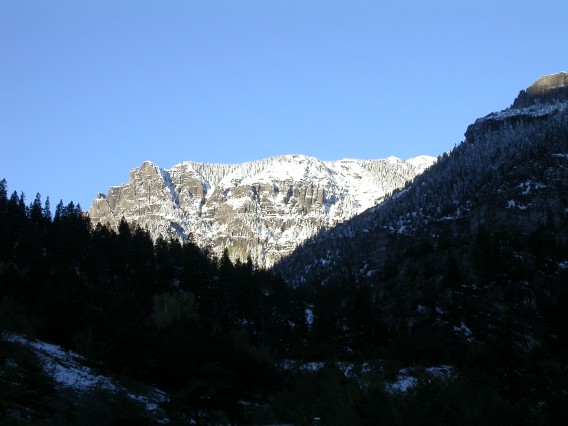 .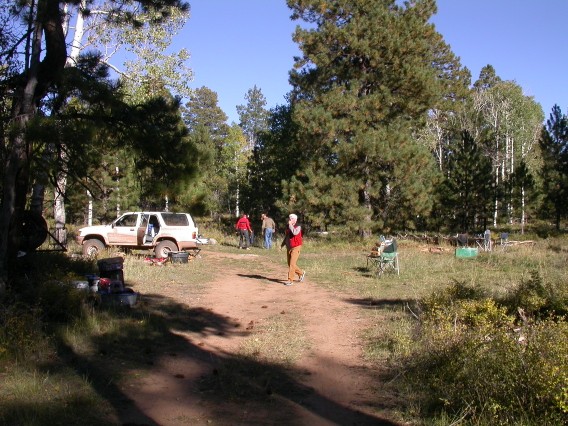 Camping along Gooseberry Road.
Photos by Ron P.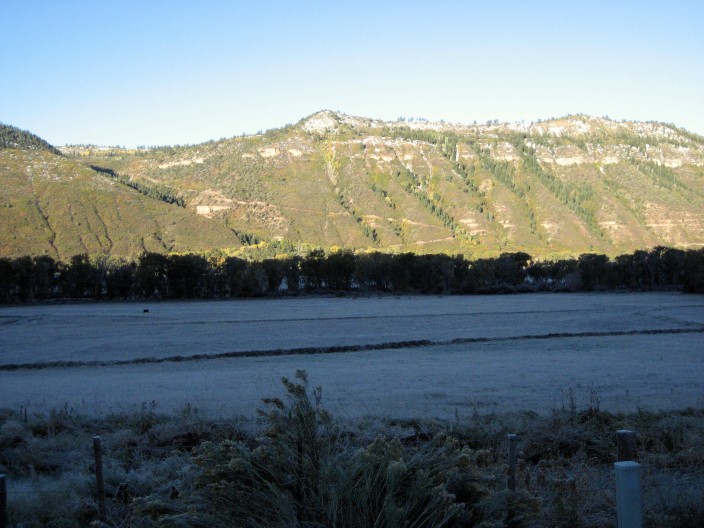 .
---
John Hill <jhill@as.arizona.edu> Last modified: Thu Sep 20 18:26:35 2007