Trip Report for our Colorado/Utah Wheelin' Trip 22-27 September 2006.
Wednesday, September 27
We spent the night in Blanding and then headed for Tucson. Gateway Inn had some really fine plumbing after several days of camping. Some folks had to be back home on Weds afternoon, but the rest of us took the scenic route. First we stopped for an excellent breakfast at Goulding's Stagecoach Restaurant in Monument Valley. Then we had a great time driving across Black Mesa on the Hopi Reservation. First we had fun looking at the coal mining and reclamation operation on Black Mesa. Then we stopped briefly at the Hopi Cultural Center near Second Mesa. A muddy spot on the dirt road allowed us to add Arizona mud to the Colorado mud and Utah mud already on our trucks.
Photos by John H.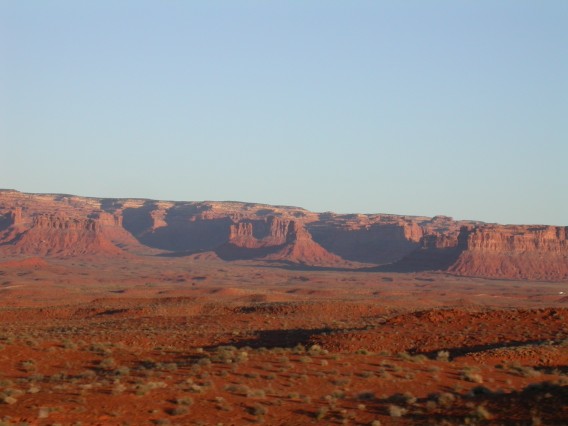 .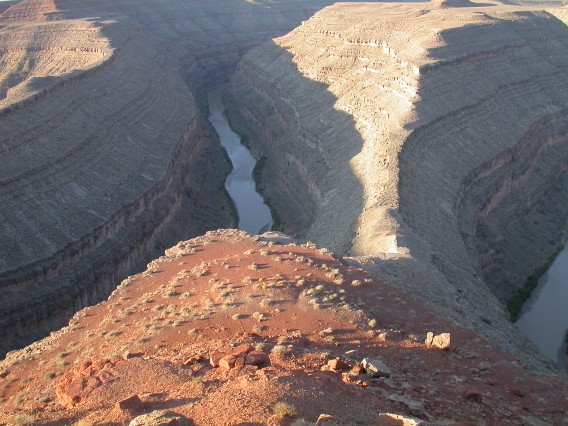 All the Goosenecks don't fit in one photo.
Photos by Ron P.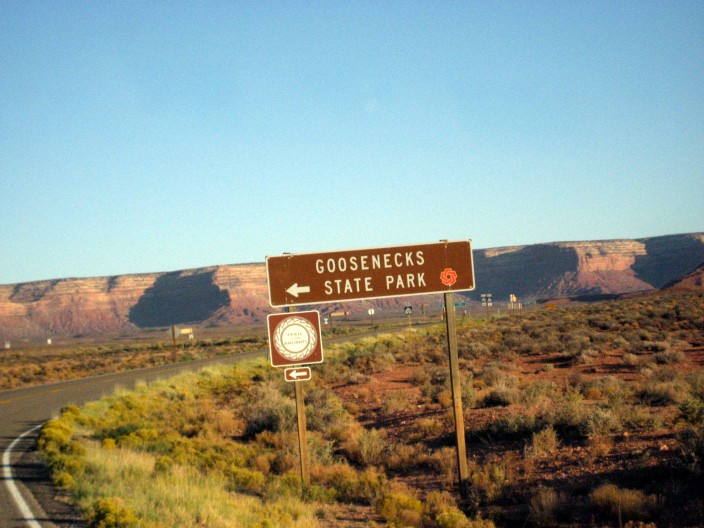 .
---
John Hill <jhill@as.arizona.edu> Last modified: Thu Sep 20 18:32:30 2007